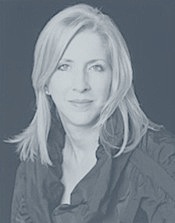 Jody and I met several years ago while networking at the now defunct SOHO International run by Louisa Nedkov which met at a restaurant on Bayview Ave in Toronto.
Louisa held a Christmas event where you could rent a tabletop and display your wares. The Bargains Group which Jody runs had a table and being a shopper I bought several Christmas gifts there. Jody and I talked and got to know each other (as a good networker does). So when I emailed her about interviewing her she remembered me

I've seen her on TV often over the years with her many charities (all of which are listed on the Bargains Group website) all of which started here in Toronto and now have gone across Canada. She she has shown that practicing corporate social responsibility is possible for even the smallest of companies.
Jody has won both humanitarian and entrepreneurial awards and most recently is listed in Profit magazine the 14th annual PROFIT W100 ranking of Canada's Top Female Entrepreneurs.
Click below to hear our interview. If you want to save a version to listen to at a later time, click where you see "Download MP3″.
Jody can be reached via phone at 1-877-868-5655 or 416-785-5655 here in Toronto or email her at
Her website is
www.bargainsgroup.com
. You may ask her any questions about her products and charitable services that she and her staff provide. She's very accessible and she or her staff will call or email back right away.
I interview these women business owners to demonstrate to you that YOU CAN DO ANYTHING!
Who would YOU recommend I interview? Who is an inspiration to you?