"Networks of people who trust each other, who talk to each other, who encourage other friends to give permission to a marketer, who then take that permission and turns it ultimately into a sale -that sequence of events is where I think the future is."
— Seth Godin
Come to our Women's Networking Group
near The Beaches
in Toronto, Ontario, Canada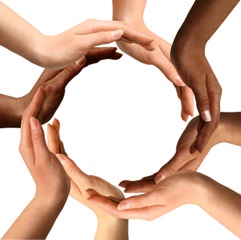 Networking is a Marketing Activity I always recommend. If you want to build relationships and get leads it's the best way to do it whether you're an extrovert and love to talk or an introvert who doesn't like to be in the public eye.
After my stroke in 2005 I attended two events regularly (before the stroke it was one of my favourite ways to meet new people and re-connect with others – I attended many and met lots of people at them.). It got me out of the house and with other like – minded women business owners.
They were both canceled ☹ After sitting at home for a couple of months, I thought … "why don't I begin my own?" I know lots of people and in one of the two businesses that I've co-owned we created events with 300 people – this would be a "no-brainer".
So I did.
I created my own networking events!

We have a place near the Beaches in Toronto where women business owners come on the 2nd Thursday of the month to learn something from our speaker for that meeting and be with other women of like minds. We meet from 9:30 a.m to 11:30 a.m.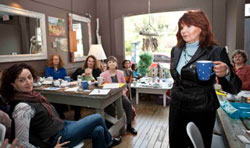 See the listing about our meetings in SNAP newspaper
We've created a community that is safe and where "everybody knows your name". This networking event is small and intimate and the venue is neighbourly and run by a woman entrepreneur. We have our get togethers at The Vandenberg House This co-working and meeting space is at 1400 Queen Street East just east of Greenwood and across the street and down a little is one of places where the TTC keeps streetcars and buses when they're not running.
How to get notices of meetings
Every month I send out a notice to those on my list about the upcoming event and the speaker and the topic. If you'd like to be added to this list, sign up below and you'll be added.
Fees
There's no membership fee so you can come as often as you like. And it only costs $25 (Canadian) each time!

A Speaker Wrote …
"Thank you so much for the opportunity to present to and connect with your group. I have come away feeling a dynamic sense of connection with all of the participants. I think you have created something very special in this group – something precious in the busy business world. My hat is off to you!" Andrea M. Winn,Transformative Life Coaching & Meditation Services Andrea M.Winn 
LinkedIn Group
We (one of the participants) and I made a LinkedIn group called Women Entrepreneurs in Toronto Go there and join us "virtually". Many have!