"We cannot direct the wind but we can adjust the sails."
– Anonymous
How to Contact Me …. easily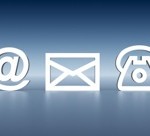 Got a general question, comment, or are you interested in finding out more?  Let me help you.
I'd love to hear from you. You may contact me via email, phone or social media.
Contact me by phone at 416-778-9976 (10 am – 4 pm Eastern time)
By email at trudy@smallbizbuilder.com
On social media:
When can you expect a response?
My business hours are 10 a.m. to 5:30 p.m. EST but I could be in appointments or meetings (or out networking!) If it's urgent, please let me know and I'll try to get back to you quickly.
"When I heard Trudy was available, I hired her right away without even thinking about it. Her systematic way of doing things helped me take my inventory down in size AND allowed me to hire 3 more people. I've known her for more than 15 years now and have only good things to say about what she does." ~Deborah Robinson, President EKOS-USA, Inc. mailto:deborah@templegames.com http://www.templegames.com/