Do you see technology as a friend or foe?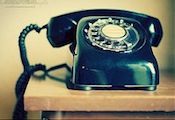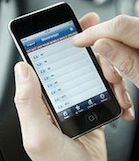 When I was a kid all phones were black and had dials, typewriters were manual, cameras had film and music was on records. Now in 2015, phones are "dialed" by tapping on them, typewriters don't exist, your phone is your camera and music is on mp3 players. Oh how technology changes the way things are done! By the way, why do we still say that we dial a number when we actually press buttons? Hmmm.
All of these were technology AND everyone knew how to use them. So why are many people afraid of technology? There are lots of reasons.
it's too difficult to learn
I don't need it in my work
I can't learn/ use it
I'm too old
I don't have time to learn it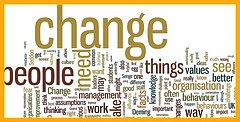 It comes down to the fact that all of us have difficulty with change. In the 70s some people would say "I'm not mechanically inclined". Now they say "I'm not technically savvy".
My belief then as now is that it's mindset. I don't know who said "if you think you can, you can and if you think you can't, you can't" or something like that. A couple of years ago I wrote a blog post called My Computer Died – What Do I Do Now? (for Technophobes).
What can you do?
Well first and foremost you can change the mindset that you have that says "I can't do technology." Then when you've done that, there are several things you can do.
1. take one technology and learn what it can do, what it can do for you, and whether you need it in your business or not. As an example, let's use smartphones. A smartphone is the newest (for now!) version of a mobile or cellphone. It has an operating system (like a computer does), can allow you to take photos, check and respond to email and look at posts and websites. It can be your media player (mp3s) and your personal digital assistant. It can have either a touchscreen interface and can run 3rd-party apps. Decide whether you need these features or not. Become a knowledgeable consumer.
2. find an expert who won't use "geekspeak when talking with you and will explain things to you until you understand.
3. find someone to do it for you. I tried my hand at programming years ago and decided it wasn't for me. So when I needed a new website, I did my homework on features I needed, then due diligence on the person I chose — and voila — got it done easily

I knew what I wanted, she answered "techy" questions as I had them and showed me how to use it. And I didn't have to do any programming.
It starts by having an attitude where you say to yourself "I can't do it so I'll hire someone who can." There  are lots of things we think we can't do but in reality we don't want to spend the time needed to learn that thing – it wouldn't be worth our while. We should be doing the thing we love to do and makes us money!
Have I succeeded in convincing that you need to change your attitude? What have you done?
photo credit: Vincent_AF via photopin cc
photo credit: Highways Agency via photopin cc
photo credit: nist6ss via photopin cc