What is a mentor?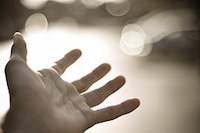 "A mentor is an individual, usually older, always more experienced, who helps and guides another individual's development. Mentoring is a process that always involves communication usually face to face for a prolonged period of time."
I have a broader definition of a mentor which includes the above AND the fact that a mentor can be someone who you aspire to be like who is unreachable — for now. If you hold an intention and take action to meet them you will. I did. If you read my blog post then you'll know that Jack Canfield was one of mine. In the 70s when I taught school I bought his book 100 Ways to Enhance Self Concept in the Classroom and used it — a lot. I met him in 1991, went to his seminar in 1992, had him speak in Toronto that same year and now he's become a colleague who takes my calls

Why do you need a mentor?
That's easy. When you start a business besides taking courses and reading books about it, it's good to have someone who's "been there and done that". In other words they're someone with experience doing what you do – starting and running a business.
Difference between a mentor and a coach
A lot of businesses call what they do mentoring but what they do is actually consulting, coaching or training all of which are kinds of mentoring but don't adhere to the definition above. A mentor doesn't have formal training on how to be a mentor. S/he has experience and knowledge to share and a true desire for you to be successful and are willing to spend time with you over an extended period and answer any questions you have AND they don't charge you for their time (okay you might buy them a coffee).
What is a business mentor?
They have a business and continue to run it. What they offer is their experience and expertise on how THEY run and grow their business.
They may not be in the same industry but they have a business whose needs and structure are close to yours. For example, when we had the computer dealership in the 80s my partner and I chose one of our customers. He owned a car dealership. He sold new cars – we sold new computers. He had a service department and we did too. And all we paid for his expertise was an occasional coffee. He gave us his time and experientIal knowledge for free.
Where and how do you find a mentor?
There are many ways and places to find them. Look around. Who do you interact with regularly? Some are organizations that match you up but the most important thing every entrepreneur knows is that you have to ask for what you want. The following are ways and places to find a mentor. They may be anywhere. Be creative

formal businesses that are set up to do mentoring
networking
a client (as we did. See my example above.)
a neighbour
someone at your church or the parent of one of your children
It's important to know these things when you meet someone who you think could become your mentor.
treat it like you do a first date
be sure you and your mentor "click"
be sure you're comfortable sharing sensitive business information
know your time requirements and ask if they can meet them
ask "tough"questions now to be sure they can help you and your business
When I was writing this my friend Wenda Abel of bizbrilliant sent me a few. Here are two of them – one from Entrepreneur magazine and the other from The Financial Post Toronto. Check them out. Wenda knows a lot about mentoring and her company does only that – connects the right mentor with the right mentee.
Do you have a mentor? Do you want one? Did you have one? Tell us about your experience.
photo credit: Cristian Bernal | townhero via photopin cc