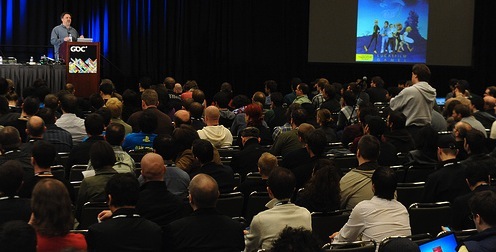 You've just spent a tidy sum on a conference registration fee. There's also travel (if it's out of town), parking or taxis, meals, snacks and of course time away from your business that you should also add. It's a lot of money, isn't it? You start to think that maybe you ought to find a way out.
Stop! Don't go there. Think of this as an investment in your professional development. You're a "lifelong learner"!
9 Things to do
The following is a checklist of 9 things you can do at a conference to make it a successful experience.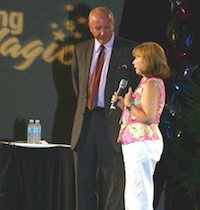 1. Take a notebook or tiny recorder. You'll get so many ideas from the speakers and from the people you meet AND from yourself and you want to remember them. I'm still going back to ideas I had at the Mark Victor Hansen Marketing Conference in 2004 and using them today.
2. Take lots of pictures. Take a camera or your phone. In 2004 when I was at the MVH conference, cameras were larger. Now you can get a palm size one or use the one built in to your cellphone or tablet. Before you take pictures of you and someone else, ask their permission to publish it — it's the polite thing to do.
3. Be curious and show it. Ask people about themselves and their business then listen. You never know if they'll become a client or tell those they know about you and your service or product.
4. Have lunch with a different group each day. Have dinner with another group. Have breakfast or dinner with an individual you want to get to know better.
5. Take mini breaks. Go outside or to your hotel room for a short time. You're getting bombarded with information. Just don't miss a whole session. You never know when you'll get an insight.
6. Don't make deals. Brainstorm and come up with several scenarios but don't talk money or anything legal. Arrange to talk again when you're both back home.
7. This is an opportunity to network. Use "good networking" practices. Collect business cards and think of each card as representing a person who like you has wishes and goals – especially for this event.
8. Write a note on the back of each card so you remember the person. Put something about them, their business and most importantly what you promised them.
9. Followup with each person you met at the event and got a card from (that's why you get them) within 3 weeks. Plan 1 or 2 days for this followup since it likely lead to conversations by phone.
Remember that marketing ISN'T just selling. Look at going to a conference as another opportunity to get known and to network.
A close friend got chatting after a church service to someone she knew. She mentioned my monthly networking group which she has attended and suggested the woman she was talking with should come. She gave her my name and contact info. The woman called me and it turns out that we had met 15 years ago!! You never know …
What else have you done at a conference to get known? Share it with us. (I also stand up and ask a question in each session.)
photo credit: GDC 2011 Day 5 (3/4) via photopin (license)