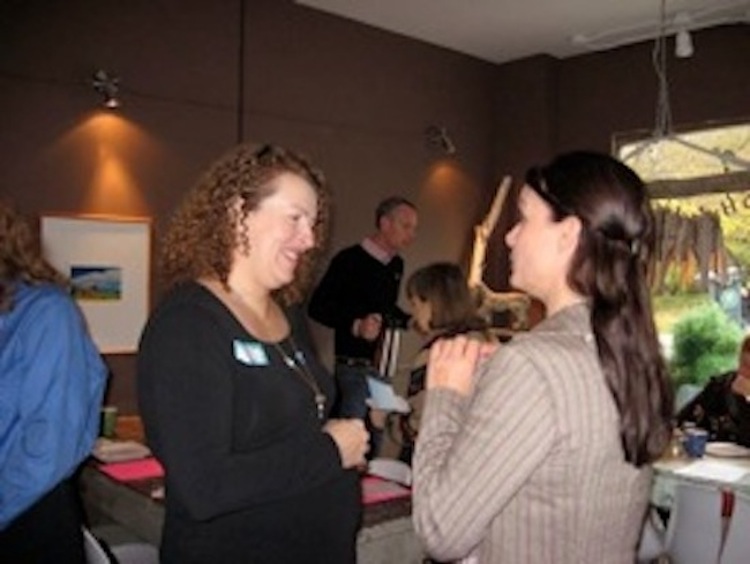 You pick a networking event and go to it. The speaker is great and she gives you lots of ideas for things you can do right away. Then comes the time to network.
The usual question when you're networking is "So …. what do you do?" The eyes of the person you're talking with glaze over. It's boring and you know it.
How do you get a conversation started that's engaging AND leads to another conversation one-on-one over coffee or tea?
Try some of these questions and see which ones work for you. ( I assume that each person has a name tag with their name and that of their business.)
Tell me about yourself. How did you get into this particular business?

Who have you been influenced by in your business?

What do you enjoy most about your business?

What's the most helpful advice you've ever received?

What separates you and your company from the competition?

What advice would you give someone just starting in the widget business?

What one thing would you do with your business if you knew you could not fail?

What significant changes have you seen take place in your profession through the years?

What do you see as the coming trends in the "widget" business?

Describe the strangest or funniest incident you've experienced in your business.

What marketing activities have you tried? Which ones work best for you?

What one sentence would you like people to use in describing the way you do business?
The one question that separates "pros" from "amateurs". 
The following question is key in the process of getting the person you're speaking with to feel as though he knows you, likes you, and trusts you.  Be sure you ask it sincerely, and only after some initial rapport has been established.
"How can I know if someone I'm talking to is a good prospect for you?"
Makes you think of other questions to ask, doesn't it?
What questions do you use to engage the other person in a conversation?
Read the next post to get 12 more questions to use to start a conversation.