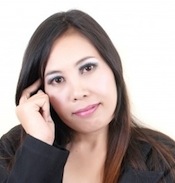 The other day I was at a networking meeting and someone was talking about having had a business coach and how that person helped her grow her business. I thought about how to choose the right coach for you.
Here is what to do to pick the ideal coach for you and your small business.
Choose the kind you need. There is a business coach, a life coach, one for marketing, social media, technology, for finance and more. What do you need?
 Ask people you trust for referrals. Who have THEY used?
Interview at least three coaches. Remember to ask for names of their clients and permission to call them and then do it. It's just like getting a job. Would you take the first person you meet?
Do you have anything different or unusual about you? For example, I'm disabled now (in 2005 I had a stroke which meant I can't do public speaking as I used to) so I ask if they have any experience with my type of disability.
Trust not only their credentials, education and experience but your heart and your "gut feeling". When I had small businesses with employees and there were two with a very similar resume, I went by how I felt about each one.
These five ideas will get you started. What's YOUR experience with coaches been? Have they helped or hindered you and your business?
Image courtesy of Omhega1982 / FreeDigitalPhotos.net