Marketing is first a mindset,
second a plan, and
third a system.
Marketing is an individual process.
Marketing is NOT an event.
–  ME!
Marketing Just For You – A Marketing Map A Month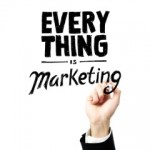 I see MANY people who have the potential to be successful business owners, feeling confused and overwhelmed about what steps they should be taking in their marketing.

 And unfortunately, unless they learn what steps to take, they get mediocre results, they get frustrated, and they ultimately quit.
Since I'm a coach and trainer I know that you want someone to tell you exactly what marketing actions to take to grow your business and then you'll do it!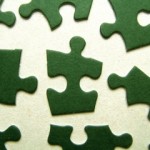 Many people feel that marketing is like putting a puzzle together without the picture. And they think, just give me the picture and I'll do this.
I know because when I started my first business in 1980,
 I felt exactly the same way. But "business coaches" didn't exist then and I needed their help because I'd been a school teacher for the 8 years before. There were many times that I was frustrated and overwhelmed but I never gave up. Eventually the picture came together for me through a lot of trial and error.
I had the pleasure of working with Trudy. She is organized, professional and a great teacher. She uses her expertise to continually give the best ideas and advice.  What I liked about working with her and doing her MarketingMapAMonth  was that she isn't a theoretical marketer – she walks her talk.  She is always giving practical ideas and goes above and beyond. Trudy helped me to improve my marketing strategies by giving me hands-on tools for my newsletter, social media , brochure design, and website presentation in general.
She listened to all my concerns and answered all the questions I sent her. Furthermore, she even purchased and tried several of my products and  promoted them at her networking event. If you need a marketing expert then Trudy is the one. Sign up for her MarketingMapAMonth Service and you won't regret it. Thank you Trudy. Carla Valencia, Owner of Shop Unique Gifts – the online store. www.shopuniquegifts.ca
The good news for you, however, is that you don't have to spend time, money, or effort and you don't have to feel frustrated.
If you feel like your marketing is hodge-podge and that you could get better results from it if someone would just give you that picture to the puzzle, then I invite you to use my "marketingmapamonth".
My "marketingmapamonth" program includes:
Customized marketing maps for YOUR business
6 months of conversations by phone (once a month for 1 hour) and therefore 6 maps
A "table" format (visual) for each map
6 maps that are readjusted based on our talk and they "tell" you what to do and the order in which you should do each marketing activity
Unlimited email support (to assist you and to hold you accountable)

You'll learn not only what to do but how to do it. The trip to your destination will be easy – it will flow like water does.
You'll be sailing along in just 6 months and know what marketing to do from someone who's "been there and done that".
Get 6 months of marketingmaps and coaching!
To ask questions about the program or to book it, call 416.778.9976 from 10 to 5 EST from Monday to Friday or you can email me any time.
Sessions are done by phone (or Skype if you live far away from Toronto) and you can email for help as often as you need it.
We talk every month for 6 months. At the end of each session, we have a "check in" to ensure you're on track with the actions you have committed to taking. Then based on our conversation, I create the marketingmap for that month and email it to you the next day.
I know the questions to ask, the information you need, and have access to a wealth of resources – both human and otherwise. Together, you and I plan, strategize and get your results the short way – not the long way.
Together we'll produce what you're going to do for marketing and you WILL follow it because I'll be right there by your side to help you be accountable even though you don't see me!
6 months of customized marketingmaps and coaching!
Marketing doesn't need to be difficult, expensive, and stressful. It can be easy and delightful. Choose marketingmapamonth  and start right away!
"Trudy is incredible, teaching and sharing her lifetime of expertise as a marketer, and simplifying the process. We have worked together for some time and as a Professional Organizer I can tell you that she is truly organized – professionally and personally. It is a pleasure working with Trudy and I always learn so much when I am with her." Deanne Kelleher, Kaos Group http://www.kaosgroup.com/
Start attracting new clients and getting more repeat and referral business from your current clients tomorrow.