Coaching for how to start a service business
"We must have perseverance and above all confidence in ourselves. We must believe that we are gifted for something and that this thing must be attained."
Marie Curie
1867-1934, Physicist
Everything You Need To Start A Business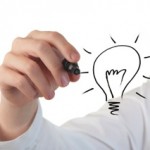 Do you want to start a business and would love to have the concrete strategies, accountability and coaching to do it?
You've achieved many things in your life, met challenges, maybe brought up a family so you're not keen to be told what to do. But you know it makes sense to find out as much as you can before you begin anything.
Don't hide your head in the sand.
Starting your own business has you feeling fearful AND stimulated.  That's what excitement is! Businesses fail for many reasons but in the first year it's mainly because the owners don't understand that they must do what they take pleasure in AS WELL AS what they don't. These activities are ALL keys to success.
Did you know that most people don't have a focus or a business plan?
The successful ones do. Do you watch Dragons' Den or Shark Tank on TV? Would be entrepreneurs pitch their product or service to five financially successful people. What sets the present

ers who get a "deal" apart from those who are sent away? They know what they sell, can communicate it succinctly, and have a business plan. And oh yes – they are confident and it shows – people want to buy from them and work with them.
"As a trainer Trudy opened my eyes to unimagined possibilities for me and my business. As a result of her marketing expertise and enthusiasm, I was motivated and inspired to make far-reaching changes. As an Aboriginal single mother with a revolutionary business idea, I appreciated her personalized, results focused consultations. When I met Trudy, I was looking for hope and solid solutions. And that's exactly what I got. I was able to turn what I love into a full-time business that is now flourishing, and I've never been happier." Chi Meegwetch / Thank You so very much. Brenda MacIntyre, Medicine Song Woman http://www.singyourselfalive.com
Make your idea a reality. You have before you a clean slate and a budget set for your business and marketing efforts…so what should you do first? The beauty of setting up your business from scratch is that you have the potential to do things right from the start.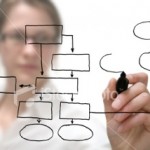 Let me help you. I'll assist you in all of the essential steps for starting and running a business, in sequence, help you at the right time to tackle the right activities and show you the dangers to avoid.
I'm a business owner and marketer, and I'll give you advice on where you should put your dollars when launching your business.
Running your own business can be lonely. Having access to others who have similar successes and failures is one of the ways that gets you through. I know first hand. I'll send you to groups on Linkedin and networking events so you meet others who face the same as you.
Work with me to learn how to start your own business.
The "My First Business" coaching program includes:
9 conversations by phone that are 1 hour each
my (downloadable pdf) course called "Startup Guide to a Service Business on a Shoestring" which has 9 modules and comes with 9 downloadable and customizable forms
Unlimited email support (to assist you and to hold you accountable)
$997. for 9 – 1 hour calls of My First Business coaching AND the "How to start a service business on a shoestring" guide.
Only want a few hours of training? No problem!
Ask me. Email me at trudy@smallbizbuilder.com or call 416.778.9976 from 10-5 PM EST Monday to Friday.
Businesses are successful with these four things at startup:
1.   Focus
2.   Research (your homework to find out if your product, service or market is right)
3.   A business plan
4.   Personal confidence!
Start a business with knowledge and clients tomorrow.