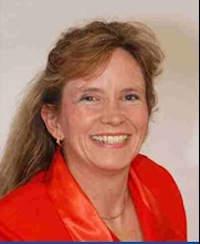 Cheryl and I have both been networking for many years so of course that's how we met. When it started the now defunct Women in a Home Office was held at The Beacher Cafe in Toronto (that's where I hold my networking group now) and that's where Cheryl and I first met more than 10 years ago.
We've continued to run into each other over the years at events here in Toronto. In fact she was a speaker at my network and I used her (her team) service when I needed a Word doc made into a pdf. The latter took a lot of back and forth (because of me) but they hung in until it was ready for publication!
Again networking and building relationships have paid off!

As Cheryl writes about her company Fit For Business on her website " Hiring Fit For Business is like hiring a personal trainer for all aspects of a small business." and she's right. You need personal attention which means someone who listens carefully to you and recognizes what you need.
Click below to hear our interview. If you want to save a version to listen to at a later time, click where you see "Download MP3".
Cheryl
can be reached via phone at (416) 647-287-0320 here in the Toronto area or by email at
info@fitforbusiness.ca
Her website is
http://www.fitforbusiness.ca/
. You may ask her any questions about her services and you may even use her. She's very accessible and will call or email back herself.
I interviewed her as another woman entrepreneur to demonstrate that YOU CAN DO ANYTHING!