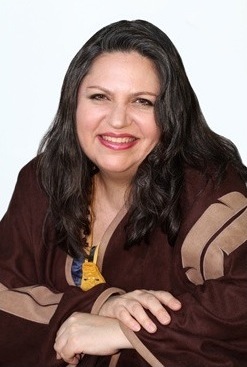 Teaching your target market helps you get to know your students so that when you network with them later you've already started building a relationship with each one. That's how I met Brenda MacIntyre. In 2004 I was one of the instructors for a course on How to Start and Grow your Business at the Native Women's Resource Center in Toronto and one of the business coaches for women in the course. That's where and when I met Brenda. She wanted to become a business owner.
I've followed her career since we met and she has really blossomed – she's become a financial success and is known by many people around the world.
Teaching and building relationships pays off!

As Brenda writes on her website " After moving from BC to Toronto (17), an opportunity landed in my lap – and I became one of the first female hip hop artists, with a Top 40 single in Miami. Soon after, I fell in love with reggae, and was featured on a Juno (Canadian Grammys) Award-winning CD and nominated for a Canadian Reggae Music Award.
So she was successful in music long before she became successful as a spiritual coach. She does things differently from other business and spiritual coaches. She describes herself as your spirit led guide. Listen to her own words to describe this.
We had a wonderful conversation at a Second Cup Coffee Shop (that's the noise you hear in the background).  We spent more time after the interview – I told her of some people and she told me about a "graphic facilitator and coach". What a wonderful afternoon

Click below to hear our interview. If you want to save a version to listen to at a later time, click where you see "Download MP3".

Brenda can be reached via phone at (416) 516-SONG here in the Toronto area or
by email at brenda@successshaman.com
I interview these women business owners to demonstrate to you that YOU CAN DO ANYTHING!