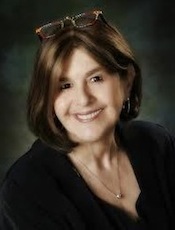 Donna Messer died on her birthday in April 2015. She is sorely missed by all of us who knew her and the many more who were exposed to her.
This phone interview was one I did with her on July 2nd of 2014. I had a wonderful conversation and interview with Donna Messer of Connectus Canada. then. Neither Donna nor I could remember when and where we met but as she said our paths have crossed often at events over the last 20+ years. It was great to reconnect and get to talk even it was by phone. It was as if no time had passed! You've probably found the same thing with friends and colleagues – you just pick up where you left off.
Whenever you hear the word networking (at least here in the Toronto area) even now one thinks of Donna Messer. As the subject line of this post says, she was a networker extraordinaire. I feel fortunate to have known her for so long.
Networking and building relationships pays off!

Donna was an author, speaker, coach and mentor, and an inspiring and passionate motivator. She even made the time to volunteer with several groups. She would give the names of people she knew (which were many) to everyone she met (and she met a lot of people in her speaking on three continents). As you'll hear in this recording she offered to help me with my new venture when I'm ready – a truly generous person.
I can't say enough about her but you'll hear a lot more detail about her and her experiences and beliefs in our interview recording so listen to it.
Click below to hear our interview. If you want to save a version to listen to at a later time, click where you see "Download MP3".

Donna's team can be reached via phone at (905) 337-9578 here in the Toronto area or by email at donna@connectuscanada.com
Her website is
connectuscanada.com
. You may ask any questions about the services still offered and you may even use them. Her team is very accessible and will call or email back. She knew EVERYTHING about networking and passed that knowledge on to her team. It will change your life and boost your confidence

I interview these women business owners to demonstrate to you that YOU CAN DO ANYTHING!