Are you a woman who would like to start a business or you have an existing business?
Do you need knowledge about how to start or move it forward using marketing?
Do you ever find yourself thinking…
I'm a boomer woman over 55 and know that I have different issues than a 25 year old in life and business.
I'd like to have another woman as my business guide who really understands me and my needs.
I'm stuck and I wish I knew what marketing to do to grow my business.
I'm … a single mom, had a traumatic accident that left me with injuries, am a breast cancer survivor, have MS, had a stroke … and if I could just stop feeling overwhelmed by this, I know I'd begin making the money I could in my small business.
If any of these thoughts have crossed your mind I can help you.
Be proud of yourself!  You've taken the most difficult step – you've started the business or have made the decision to grow it.
"I have known Trudy Van Buskirk for over 10 years now – as my marketing and business coach as well as a cherished friend.
When I decided to step away from the civil service, step out on my own and into the unknown, it was Trudy who helped me reinvent myself as a business woman.  Trudy devised strategies to best promote who I am, who I am becoming and all that I have to offer to the world. Under Trudy's guidance, my business quickly flourished. Within one year, my sales doubled. 
Trudy has continued to witness and support my personal transformation as well as the growth and expansion of my business through the years.  2011 saw that launch of my new web site, the creation of my blog and facebook pages as well as establishing a presence in Linked-In – all coming to fruition largely due to Trudy's clear, consistent and caring guidance." Christine Grace McMulkin www.christinegraceandcommunity.com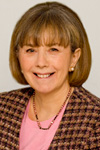 I'm Trudy Van Buskirk and I CAN HELP YOU because … I'm also one of the many women business owners in North America and as such I know firsthand some of what you might be feeling.
Why choose me?
As a successful woman business owner in the 1980s, 1990s and 2000s, I understand who you are and what you may be experiencing. I know that women have some business needs that are different from those of men.
I have the expertise and experience. That means I have the necessary  business tools as well as skills in teaching and technology (technology skills are unusual in a woman my age who ISN'T a geek!).
I have both the business and marketing experience, know-how and skills. (I've started and grown businesses here in Canada and in the U.S.)
 I've been through life-threatening experiences and have not only survived but overcome them so I'm strong AND I understand what survival is.
If you'd like to know more of my story, click here
REMEMBER what I always say ….
Marketing is first a mindset,
second a plan, and
third a system.
Marketing is an individual process.
Marketing is NOT an event.
Try me out now by signing up for my newsletter
Meet new people at the networking event I hold each month in the Beaches in Toronto, Canada.